What is liability car insurance?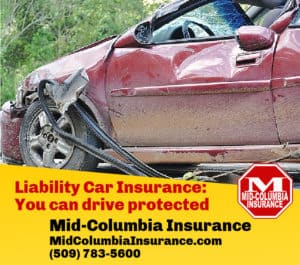 If you are at fault in a car accident, auto liability insurance pays for the damage you cause to another person's vehicle and covers the cost of injuries to others in the accident, up to the limit of coverage you purchased.
Do I need auto liability insurance?
Yes, Washington state requires you to carry a minimum level of liability insurance to ensure you can pay the damages you cause if you're at fault in a car accident.
Liability coverage pays the other driver's medical bills, lost wages, and some other expenses. It also pays for the vehicle or property damage you are responsible for if you caused the accident.
How much liability car insurance do I need?
Washington law requires you to have at least $25,000 of coverage for injuries per person, up to a total of $50,000 per accident, and $10,000 of coverage for property damage. This is called 25/50/10 coverage.
Consider buying higher limits of liability coverage. The state minimum limits might not be enough if the other party is seriously injured, you cause a multi-vehicle accident, or the other driver's newer car is totaled. If your liability coverage is insufficient to pay for the damages and injuries you cause, you may have to pay the rest out of your own pocket. If the other driver sues you you may have to sell assets or have your wages garnished until the debt is paid.
What does auto liability insurance cover?
There are two types of auto liability insurance designed to help cover the injuries and the damages you are responsible for due to an accident you cause. Bodily injury liability covers medical expenses, legal fees, lost wages, and pain and suffering for other people who are injured. Property damage liability pays for damages you cause to another person's property, including buildings, walls, fences, etc.
Your liability insurance also covers your attorney fees if you're sued because of an accident.
How much does liability insurance cost?
If you decide to only carry the minimum liability only requirements and no other coverages, your premiums can be fairly low. However, insurance costs are always dependant on a variety of factors including your driving history, where you live, and your age.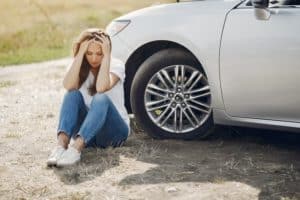 What is not covered by liability car insurance?
Car liability insurance covers a lot, but it doesn't cover everything. Most notably, it doesn't cover things like:
Your own bodily injuries or property damage
Theft of your car
Damage to your car
Hail damage
Towing and roadside assistance
Windshield repair or replacement
Not to worry—you can add coverages to help protect against these risks.
Who is covered by my liability insurance?
Obviously, you and anyone listed as drivers on your policy are covered. Also, most policies cover people driving your car with your permission but with a big 'if'. The exception would be if those people have regular access to your car they would not be covered unless they were listed as drivers on your policy. Some policies limit coverage to only those over 25 years old unless they are listed on the policy.
Ask your agent or read your policy to know who your policy covers and if anyone is excluded from coverage.
Am I covered if I'm driving someone else's car?
The car owner always has primary responsibility, so their insurance should cover if you were driving the car with their permission unless you have regular access to the vehicle and are not listed on their policy.
Your liability insurance may act as secondary insurance if you are borrowing a car that you do not have regular access to. Your insurance, however, will not protect the owner of the car if they are sued. It will only protect you.
Does my liability insurance cover rental cars?
If you have liability insurance, you probably don't need to purchase the additional liability policy from the rental agency. Your own policy should cover you while you're driving a rental car for personal use. It probably won't cover you if you're driving the rental car for work, however.
I'm driving into Mexico, am I covered?
Mexico does not recognize American insurance. Your company may offer endorsements for short trips into Mexico, but you might still get cited for driving without Mexican insurance. You should buy a Mexican insurance policy if you're going to drive in Mexico.
We offer very affordable Mexico Insurance.
Get A Quote Today
Talk to an agent to find out if you can save even more money with discounts on your auto insurance. We can help you find out which discounts you may be able to apply to your car insurance policy.
If you're considering driving without car insurance, please reconsider. Sure you might be able to pay if it is just a ticket but how will you pay for the other person's car and any injuries you cause?
Remember: You don't need insurance until you do.
Article Source: Mid-Columbia Insurance Agency