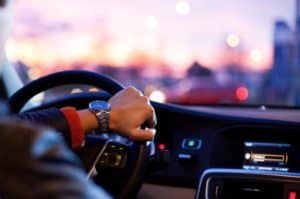 Legally Driving in Washington State
To legally drive the roads of Washington State, a driver must be able to show a minimum amount of liability insurance. Anyone driving a vehicle in Washington must be able to show proof of financial responsibility to a police officer if pulled over or if they are in a car accident. The easiest way to show proof of financial responsibility is to buy car insurance.
If a driver is unable to show proof of coverage to a police officer, they will receive a $450 ticket and if they were involved in an accident, the driver and even the vehicle owner, who was not driving, may lose their license. If your car is involved in an accident and you do not have coverage, you are personally responsible for all damage done and could cost you even more money if the person you hit decides to file a lawsuit.
Required Insurance Coverage in Washington State
If you are determined responsible for an accident, you will need to pay for any property damage and bodily injury done to the other people. This would include their medical expenses, pain and suffering, and lost wages. This would cover the people in a car you hit, a pedestrian, or a bicycle rider.
You are also responsible for any property damage you cause, for example, to a car, building, fence, or mailbox. All of the repairs to the damaged item are your responsibility, and you must repair, replace, or compensate for the damage.
An auto insurance policy lists bodily injury coverage with a pair of numbers, for example, 25/50. This means the insurance company will pay a maximum of $25,000 for any one person's injuries, but a maximum of $50,000 total for all injuries (so if 3 people get hurt, they cannot each get $25,000). The third number on liability coverage is for property damage and is the maximum that the insurance company will pay to cover the damage done. In Washington, the minimum amount of liability coverage you can buy is 25/50/10 (can you read that now?) but you really should ask for a quote for more coverage since doubling the coverage might only cost 10% more, and guess who is responsible for anything not paid by your insurance?
Your liability coverage also covers defense and court costs for you. Defense attorneys and the courts cost money. If you end up in court, the minimum required limits of liability coverage probably won't be sufficient, but you can purchase higher limits easily. Remember, any expenses not covered by your insurance policy are your responsibility, and the other person may even get a judgment against your future wages. Liability insurance is important for every driver's financial protection.
Where to Get Insurance
As an independent insurance agency, we at Mid-Columbia Insurance don't work for just one insurance company. We are able to offer great rates for people anywhere in Washington state, even if you have collected multiple tickets, had a few accidents, got pulled over for a DUI, had your license suspended, or even if you drive perfectly. We even have companies that don't care if you have been driving with no insurance, have poor credit, no credit, or have had a bankruptcy.
Mid-Columbia Insurance – Your Trusted Insurance Broker
Give our insurance professionals a call today at (509)783-5600
or click "Get a Quote" to request a quote on your insurance. At Mid-Columbia Insurance, our goal is to get you the coverage you want at a price you can afford!
Español: Las coberturas más importantes de seguros de autos
Article Source: Mid-Columbia Insurance Agency