The Current, An Artist Award is excited to announce that the nomination and selection process for the inaugural award has begun. The identities of the nominators and final juror will remain anonymous and held in confidentiality until after the selection process concludes. We prioritize their privacy to safeguard the integrity of the selection process.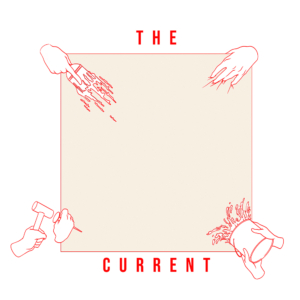 I began designing and developing The Current in 2021 as a need to address the importance of providing institutional support, connectivity, and transparency to Black artists in Tacoma— artists who have been ignored by museums and art institutions or used for diversity initiatives. As an institution, a major question that we are interrogating with this award is, "How do we move forward towards forming lasting relationships with artists and community?" Transparency is a necessary but minor first step. Recognition alone is not the sole remedy for harm and inequity. This work cannot stop at institutional transparency. Museums occupy material and immaterial space in the community. To build connections with Black artists, TAM must welcome them into the institutional space and truly support their work. Along with resources, visibility and community support are critical for the creative progression and establishment of Black artists. To me, this award program isn't restorative but a generative step towards necessary community connection. Black artists deserve to articulate what support looks like for them individually; and, institutions have a duty to meet artists where they are to truly uplift their practices and work. I envision The Current as a space that makes that possible.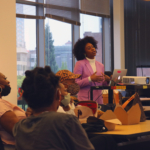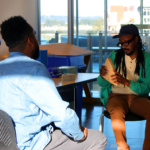 The Current has a strong commitment to honoring the contributions of Black artists in Tacoma, as we strive to create transformative relationships that further our investment in Black artists to co-exist and participate at TAM. Black artistic practices have interminably built up and nourished Tacoma. To me, the experience of the Museum is inseparable from the experience and community of Black artists who live here.
Since March 2022, The Current has developed programming that foregrounds our commitment in fostering those relationships, uplifting and providing financial and institutional support to Black artists in Tacoma.
What's next?
The Current awardee is selected through a two-part nomination process. Nominators are comprised of 3 Black artists and art administrators with expertise in the visual arts from across Washington State. These nominators will each propose a Tacoma artist whose work demonstrates excellence in execution. From their selections, the final juror will conduct a studio visit with each of the three finalists beginning this fall to review some of their work and select one awardee who will be announced in November of this year. In addition to the awardee, the two finalists will also receive a stipend.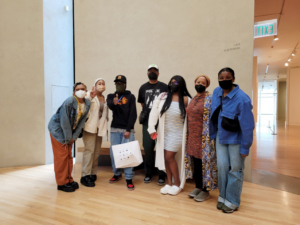 About The Current
The Current is an annual, unrestricted award providing financial and institutional support to a Black artist living and working in the Tacoma area. In recognition of artistic excellence and future promise, the awardee will receive a $15,000 unrestricted gift. Additionally, the awardee has the option of receiving various forms of support from the institution: whether that be career and artistry support or designing a program- all would include the full support of the Museum's facilities, staff expertise, and labor. This dual investment champions the awardee directly and proliferates resources for the artist's community providing resources and strengthening networks that make creating art easier for Black artists.
Questions about The Current?
Contact Artist Award Manager Victoria Miles at [email protected].
Source: Tacoma Art Museum