West Pierce Fire & Rescue announcement.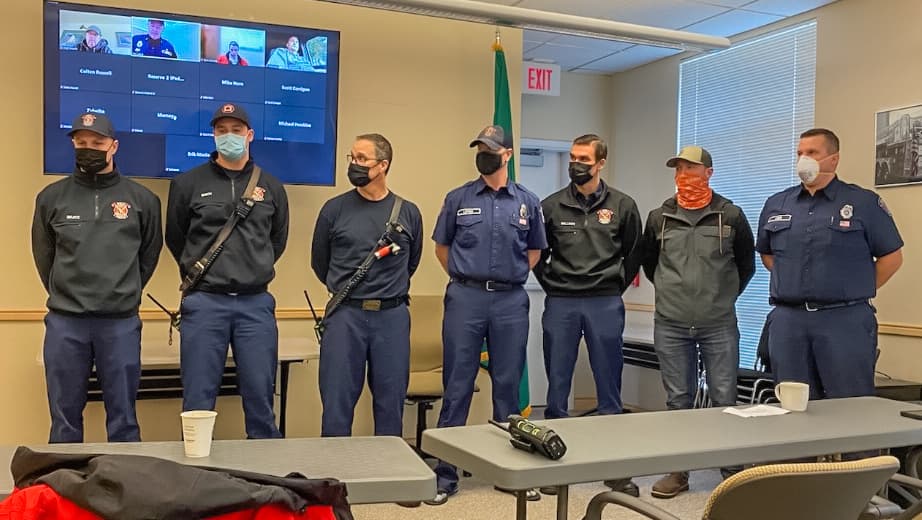 After a major incident, it is common for firefighters to come together and debrief. This includes lessons learned, strategies and tactics used, and in today's case, letters of commendation for their efforts resulting in saving a woman's life.
On January 5th, crews responded to a house fire and rescued a woman from the structure using innovative techniques. These types of calls are the ones firefighters train for regularly, so when the time comes to use these methods, they can be implemented quickly and precisely. Congratulations to all who received letters of commendation for their hard work and dedication to our community.
Reader Interactions
Source: The Suburban Times