The Pacific Northwest is celebrated as a pivotal center for the birth and growth of the contemporary studio glass movement. However, the region's history as a key hub for studio art jewelry is not as well known. Through the advocacy and support of artists, collectors, and others in the jewelry community, TAM is fortunate to have a growing collection that illustrates the creativity, ingenuity, and craftsmanship of the Northwest's, and particularly Washington's, jewelry artists.
The foundation of TAM's Northwest jewelry collection was the 1998 bequest of 43 works from the estate of the celebrated jewelry artist and teacher Ken Cory. Several donors have added to it significantly from their personal collections: Flora Book, Sharon Campbell, Mia McEldowney, and Ramona Solberg. There also are numerous other gifts of individual works that reflect the dedication and generosity of the studio art jewelry community—artists, collectors, organizations, and enthusiasts—who want to ensure the collection represents the myriad contributions of Northwest artists to the art of jewelry making. We're deeply grateful to all who helped form this collection and continue to take an interest.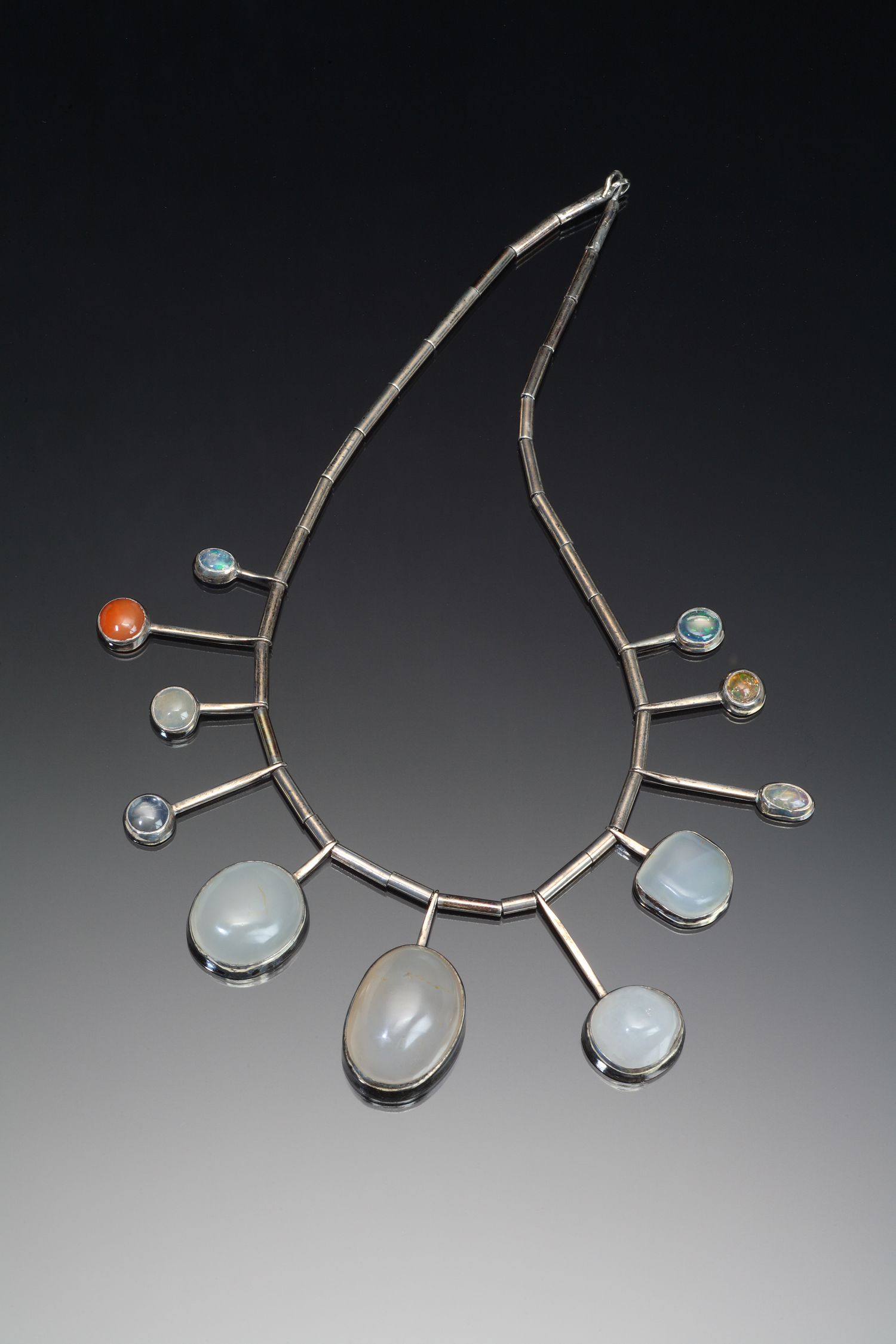 Several years ago through the generosity of Christopher and Alida Latham we began reworking a large display case that sits between the lobby and the galleries in our central building to better showcase these small artworks. Dogged by construction delays then paused by the pandemic, we are thrilled that at last the Christopher and Alida Latham Display will be complete later this fall. As part of the celebration, we'll be running a series of blog posts about the collection, its installation, and some of the artists included.
Some Highlights from TAM's Jewelry Collection
There are many interesting threads that run through the jewelry collection so I thought I'd highlight a few.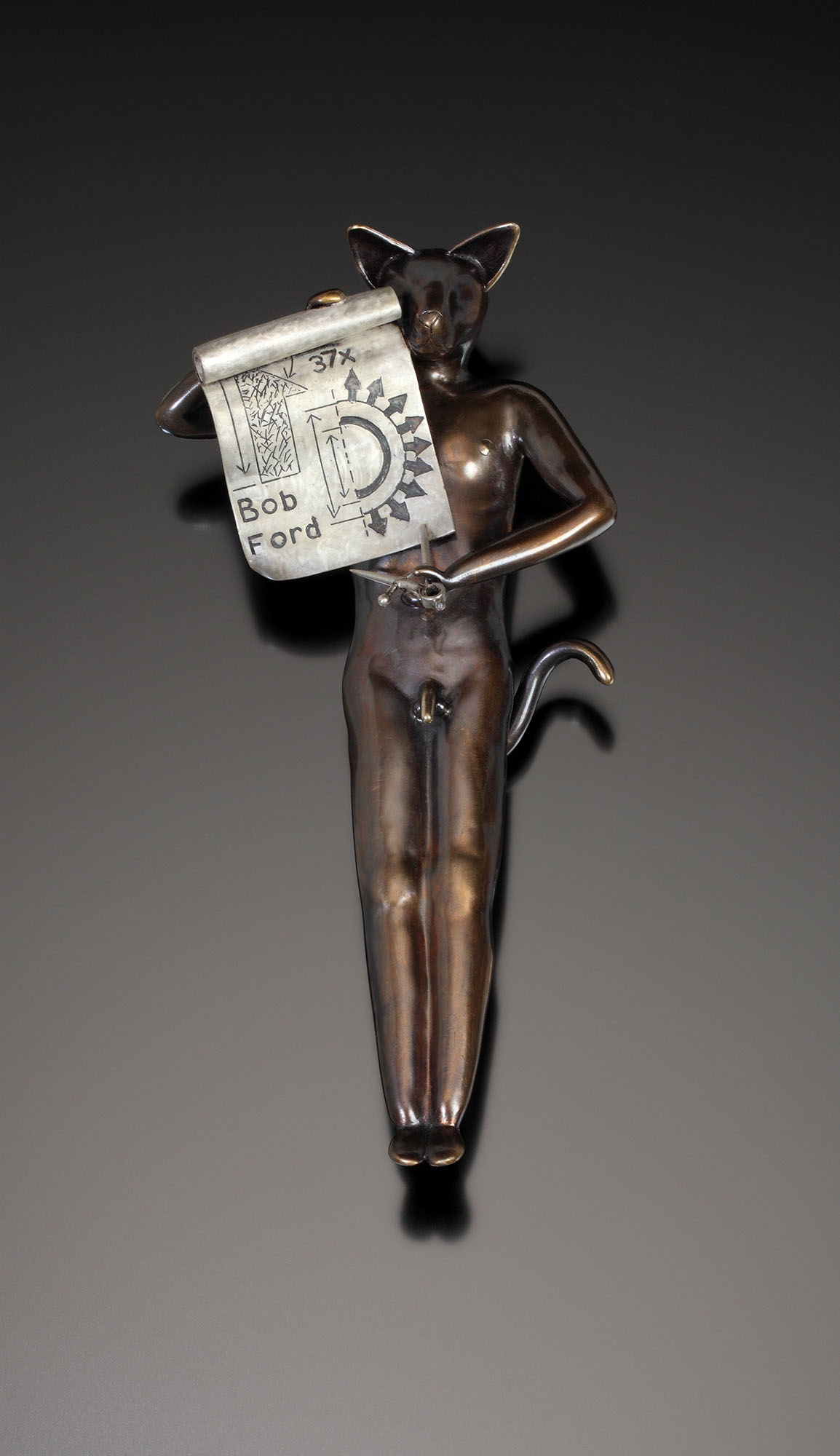 My primary work has been in historical Northwest art so I enjoy exploring the roots of the Northwest jewelry community. There were two important centers for metalsmiths and jewelers in the Northwest in the early 20th century which were the University of Washington, Seattle (UW) and Oregon College of Art and Craft in Portland. The aesthetic of the time was heavily indebted to the Arts and Crafts movement which emphasized the handmade and blurred the boundaries between craft and art. One influential instructor at UW was Ruth Penington who taught there for more than 40 years, influencing generations of students. She used precious metals and semi-precious stones to create streamlined, elegant forms that centered the beauty of the materials.
By the 1950s, Central Washington University (CWU) had also begun to build a significant jewelry program, notably due to the arrival of Ramona Solberg. Solberg was the Northwest pioneer in the use of found objects to make jewelry. She combined them with more traditional materials to create a whole new style that left an indelible stamp on the program at CWU. In addition to her own work, her aesthetic influence is reflected in TAM's collection in the work of some of her students such as Nancy Worden. Worden gave the style her own spin by using a variety of everyday materials to reference personal or social topics. This interest in pop culture, politics, and personal experience as subjects for jewelry making is another hallmark of the CWU program and is strongly represented in TAM's collection. Some examples include the narrative works of Kiff Slemmons and current CWU professor Keith Lewis' commentaries on sexual identity and memory.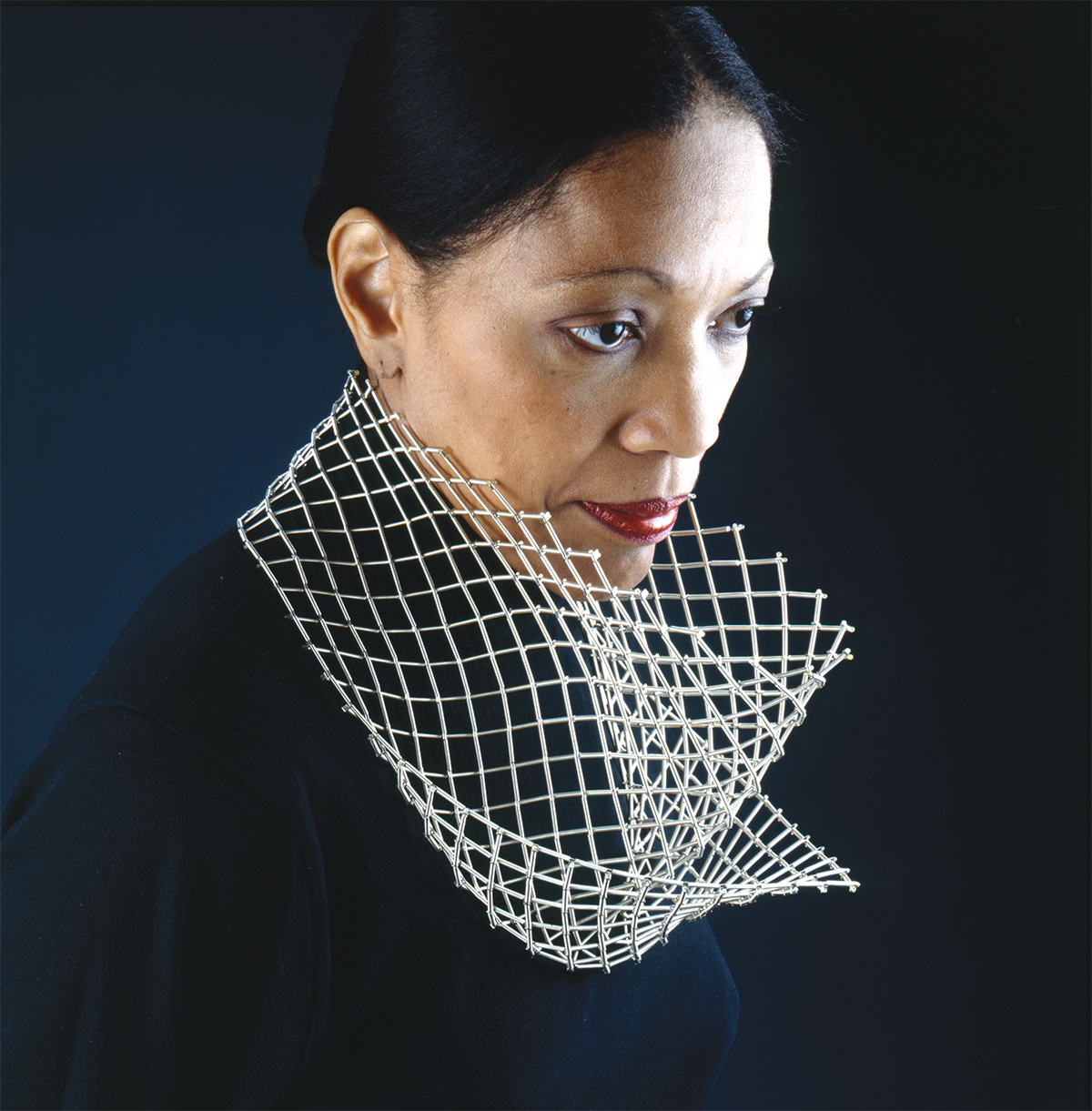 One of my favorite ways of looking at jewelry is to think about it as wearable sculpture. Many of the artists in our collection conceived of their works in relation to how they would change with the wearer's movements. Celebrated Seattle artist Flora Book, for example, worked primarily with silver to create three-dimensional artworks that move fluidly with the body or restrain it. Others have used the human body as a form of living pedestal for displaying miniature sculpture.
And if you simply like to revel in the skillful use of metal to create beautiful objects there are many examples to enjoy, among them the spectacular choker woven from gold wire by the celebrated goldsmith and former UW professor Mary Lee Hu.
TAM's jewelry collection currently includes 286 works so there are many other wonderful artworks to see and paths to explore. You can find the collection and more information on the artists in our online collection database at eMuseum: Studio Art Jewelry. We also hope you will come see the new Christopher and Alida Latham Display and experience these intriguing and inventive objects in person.
Banner image: Mary Lee Hu. (American, b.1943). "Choker #83," 2000. 22k and 18k gold, 6 1/8 in. x 6 1/4 in. x 1 in. (15.6 x 15.9 x 2.5 cm). Tacoma Art Museum, museum purchase with funds from the Rotasa Foundation and Susan Beech with additional contributions from the Art Jewelry Forum, Sharon Campbell, Lloyd E. Herman, Karen Lorene, Mia McEldowney, Mobilia Gallery, Flora Book, Ramona Solberg, Judy Wagonfeld, Nancy Worden, and the Ramona Solberg Endowment, 2006.10. Photo courtesy of Douglas Yaple.
Source: Tacoma Art Museum