Longtime member, Trustee, and current First Vice President of the Board Pamela Transue first connected with the Tacoma Art Museum indirectly, dating from when her spouse, Stuart Grover became involved in 1985. Initially impressed with the exhibition, Between Spring and Summer, a show connected to the Goodwill Games and showcasing a spirit of friendly outreach between the United States and the Soviet Union, Pamela's interest in TAM was strengthened upon moving to Tacoma in 1997.
Pamela felt compelled to do more, following her spouse's longtime service on the board with her own. What was it that motivated her to do more? TAM's unique role in shaping the cultural environment of the community. "We have benefited from forward-looking and effective executive directors and board members. TAM's accomplishments in building the collection and expanding its physical space are impressive. Becoming a member of a board with such an excellent reputation for its functionality and leadership is an honor."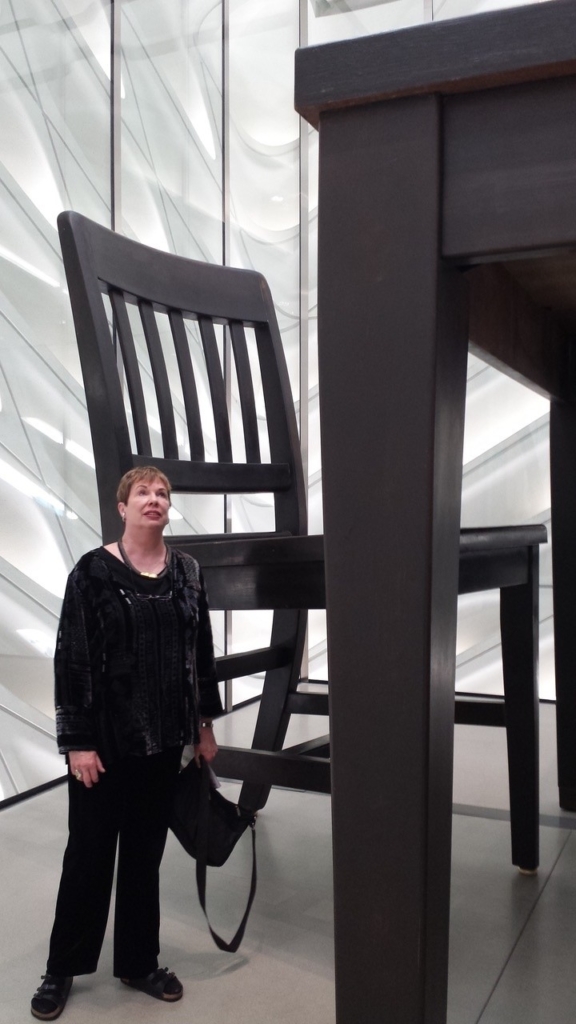 The resilience of the Museum's programming has been a point of celebration for Pamela, especially in the midst of the coronavirus pandemic. "I thought it was remarkable to see how so many of our educational and outreach programs were sustained through creative efforts on the part of staff." She cites the digitalization of the collection through eMuseum and a focus on making exhibitions as accessible as possible as particularly noteworthy. "The digitalization of our collection made it possible for our community to continue to have access to the art. Thanks to rigorous and highly competent financial management, TAM has survived our long period of closure still on financial footing."
Despite the successes the museum has continued to enjoy, even in the wake of the uncertainties that we all continue to face, Pamela has high hopes for her time on the Board. "Like most museums, TAM has struggled to be fully representative of the communities we serve in terms of the collection, exhibits, staffing, visitors, events, and board leadership." The Museum's new mission, vision, and strategic plan are merely the first step in connecting more thoroughly to all of Tacoma's diverse communities. "I look forward with passion to continuing that outreach and the increased vitality it will bring to everything we do. The Kinsey Collection exhibition, opened in July, is a case in point."
In addition to the work that Tacoma Art Museum is doing, Pamela also notes the importance of working with other cultural institutions in the community. "Collaboration between our major museums in Tacoma is improving and I look forward to continued progress in that work, which should result in cost savings and innovative programming."
Pamela Transue currently serves as First Vice President of the Board alongside Second Vice President Dona Ponepinto. As First Vice President, Pamela is in line to lead the Board of Trustees in the future.
Source: Tacoma Art Museum